C. Sancho de Ávila, 105
08018 Barcelona
1. Rooftop terrace
Our iconic terrace offers spectacular views to foster connection and enhance productivity. Network in our rooftop lounge or enjoy an afterwork with your team to break up the day.
2. Business area
For those who like to be at the techy area, located just a few minutes from the Glorias building so large and small companies can work safely and comfortably.
3. Gym
Go to the gym or book a yoga class. We want to make your working life easier, so we've given you a space to work and train under the same roof.
Membership
Location
C. Sancho de Ávila 105, 08018 Barcelona
+34 930 18 52 39
How to get there
7, 6, H14
L1, L4, T4, T5, T6
Estación Glories
Bus 7, 6, H14
Metro L1, L4, T4, T5, T6
Bicing Estación Glories
We believe that when people are excited to come to work, businesses thrive. We strive to create spaces that allow people to feel focused and comfortable.
A place to sit down and to get things done among the comforts of home, minus the distractions. Stop doing office duties, we take care of everything, from printers to bulb replacement.
Get involved in everything: from fitness classes to outdoor cinema and digital workshops. And don't miss out our monthly speaker events: from fashion talks to founder's clubs. Attend as many events as you like.
Always welcome. You'll get access to all Monday locations. Enjoy the advantages of coworking with this exceptional 24/7 work experience.
Your agenda of speakers, afterworks and sport events.
Enjoy them with friends or get to know interesting people.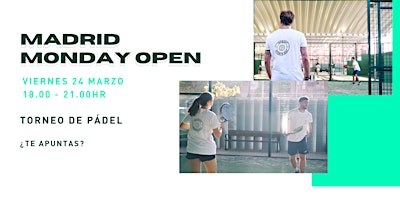 24 Mar
at 18 hrs
at
Private Event
Monday Community
Madrid Monday Open
Primer torneo de Pádel en Madrid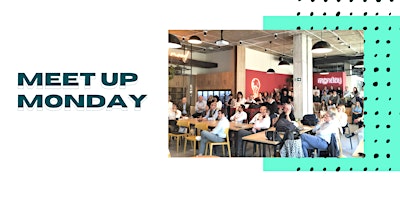 29 Mar
at 11 hrs
at
Private Event
Monday Community
Meet Up - Monday Muelle Uno
Primer evento de MEETUP en Monday Muelle Uno. Un espacio para el networking, generar referencias y aprender cosas nuevas.
03 Apr
at 11 hrs
at
Private Event
Monday Community
Meet Your Monday - Monday Network
Arrancamos el mes con nuestro evento por excelencia: desayunamos juntos y empezamos con la mejor energía!