Lluis Muntadas, 8
08035 Barcelona
1. Garden and pool
A unique terrace with a pool and panoramic views of the city of Barcelona. The perfect place for a yoga class in the morning, a break after a meeting or a healthy lunch.
2. Gym
Try a little bit of everything: individual training, personal training sessions or our boxing and yoga classes. Or plan a squash match with your coworkers in our court.
3. Cafeteria
Homemade breakfasts, daily menu, and catering. All-day eating and drinking at Monday!
Membership
Location
Lluis Muntadas 8, 08035 Barcelona
+34 93 659 79 37
How to get there
196, 124, 22, 60

L3 Penitentes
Bus 196, 124, 22, 60
Metro L3 Penitentes
We believe that when people are excited to come to work, businesses thrive. We strive to create spaces that allow people to feel focused and comfortable.
A place to sit down and to get things done among the comforts of home, minus the distractions. Stop doing office duties, we take care of everything, from printers to bulb replacement.
Get involved in everything: from fitness classes to outdoor cinema and digital workshops. And don't miss out our monthly speaker events: from fashion talks to founder's clubs. Attend as many events as you like.
Always welcome. You'll get access to all Monday locations. Enjoy the advantages of coworking with this exceptional 24/7 work experience.
Your agenda of speakers, afterworks and sport events.
Enjoy them with friends or get to know interesting people.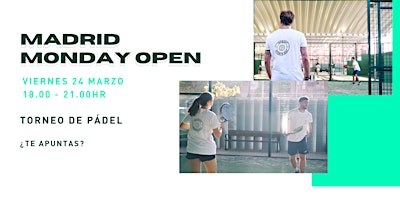 24 Mar
at 18 hrs
at
Private Event
Monday Community
Madrid Monday Open
Primer torneo de Pádel en Madrid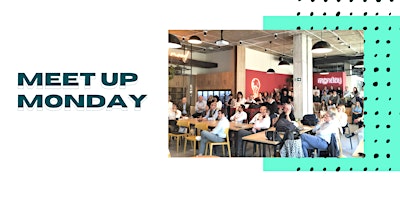 29 Mar
at 11 hrs
at
Private Event
Monday Community
Meet Up - Monday Muelle Uno
Primer evento de MEETUP en Monday Muelle Uno. Un espacio para el networking, generar referencias y aprender cosas nuevas.
03 Apr
at 11 hrs
at
Private Event
Monday Community
Meet Your Monday - Monday Network
Arrancamos el mes con nuestro evento por excelencia: desayunamos juntos y empezamos con la mejor energía!