Santa Engracia 23,
28010 Madrid
1. Hiperconectado
Literalmente a dos pasos de todo. De los restaurantes de moda, de la Castellana, del Metro, de los bares de Malasaña, de ese café que tanto te gusta y, por supuesto, de tu casa. Es un lujo estar en el centro.
2. Corporate
Privacidad, salas de reuniones completamente equipadas y mil y una cabinas para llamadas. ¿Quién dijo que la flexibilidad no era para grandes empresas?
3. Gimnasio
Equipado con todo lo que necesitas para arrancar el día con un entrenamiento completo. Disfruta de una clase dirigida cada día.
Planes
Dirección
Santa Engracia 23, 28010, Madrid

(+34) 910 059 943
Cómo llegar
3, 7, 21, 37, 40

Alonso Martínez (4,5,10)
Iglesia (1)
Bilbao (1,4)
Bus 3, 7, 21, 37, 40
Metro Alonso Martínez (4,5,10), Iglesia (1), Bilbao (1,4)
Creemos que cuando la gente disfruta yendo a su puesto de trabajo, los negocios prosperan. Nuestros miembros lo notan en la satisfacción de sus empleados, así como en la facilidad para encontrar y retener talento.
Nos enfocamos en hacer sentir a todo el equipo como en casa para que os centréis en crecer el negocio (y no de comprar fruta o cambiar una bombilla).
Rodéate de gente interesante con la que colaborar profesionalmente, intercambiar ideas o disfrutar de una cerveza. Simplemente únete cuando te apetezca, nosotros nos encargamos de que la agenda esté siempre llena.
Siempre bienvenido. Tendrás acceso a todos nuestros espacios, a todas horas y todos los días del año.
Your agenda of speakers, afterworks and sport events.
Enjoy them with friends or get to know interesting people.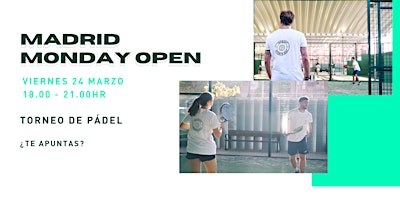 24 Mar
at 18 hrs
at
Private Event
Monday Community
Madrid Monday Open
Primer torneo de Pádel en Madrid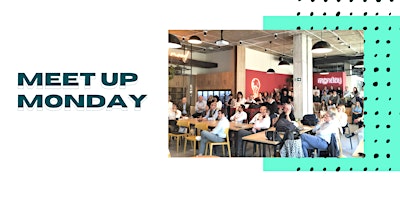 29 Mar
at 11 hrs
at
Private Event
Monday Community
Meet Up - Monday Muelle Uno
Primer evento de MEETUP en Monday Muelle Uno. Un espacio para el networking, generar referencias y aprender cosas nuevas.
03 Apr
at 11 hrs
at
Private Event
Monday Community
Meet Your Monday - Monday Network
Arrancamos el mes con nuestro evento por excelencia: desayunamos juntos y empezamos con la mejor energía!